Don't feel like battling shopping centers and strip malls? Here are a few places to shop locally where the lines move fast and the selections are plentiful.
Walgreens: Who knew that the store for medicine, vitamins and beauty items is a one-stop shopping place for everything from electronics (Wii consoles, games and accessories; cameras, camcorders and digital picture frames) to toys, crafts and board games.  And gift cards; they have a huge selection.
Barnes & Noble: At one time it was just books and coffee. Now? Board games, fancy bookends, scented pencils rolled from newsprint, make-up bags designed by artists in third world nations. … They've got a lot of oddball gifts that can't be found anywhere else.
Bed, Bath & Beyond: Used to be THE go-to place for bedding, kitchen gadgets and plush towels. Now? There's something for everyone, like an animated marine life lamp, or the as-seen-on-TV Fushigi magic gravity ball. They have funky clocks, fancy candles and silly wall art and throw rugs. You can probably do all your shopping in this store alone.
Morris County Walgreens

1470 US Hwy 46
Parsippany
600 Myrtle Ave
Boonton
184 Columbia Tpke
Florham Park
260 US Highway 46
Rockaway
203 South St
Morristown
261 Comly Rd
Lincoln Park
100 E Mcfarlan St
Dover
1131 US HIGHWAY 46
Ledgewood
Morris County area Barnes & Noble
Morris Plains
1940 Route 10 West
Morris Plains, NJ 07950
973-644-9482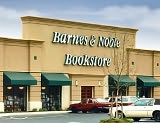 Ledgewood
Ledgewood Mall
375 Route 10 E
Ledgewood, NJ 07852
973-252-9300
Livingston
112 Eisenhower Parkway
Livingston, NJ 07039
973-758-1310
Morris County Bed Bath & Beyond
790 Route 46
Parsippany
180 Route 10 West
East Hanover
202 Enterprise Drive
Rockaway
1160 SR 23 North
Kinnelon
30 International Drive
Flanders